October 9, 2017
$1.382597/share = current asking diluted share price for the Reg. A+* companies.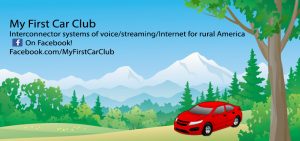 *All sales by third-party sellers only. All Financial Sector Advisors, Promoters and Marketers welcome. The companies originate securities offerings, pursuant to Regulation A+, in accordance with JOBS Act amendments under the Securities Act of 1933. The Reg. A+ companies are qualified, in addition, by the Attorney General of the State of New York. The Reg. A+ companies have an extensive outreach program for third-party sellers. In addition, pursuant to New York General Business Law, the Issuer's representative, Mr. Ramos, occupies that role, and in addition, the role of the dealer for the Reg. A+ companies. In parallel with Reg. A+, the companies also offer securities under JOBS Act Regulation D, as amended for JOBS Act, under the Securities Act of 1933. These offerings are limited to accredited investors. Without prejudice to these offering vehicles, and without objection by the SEC, the companies seek funding from funding configurations which are more in line with traditional venture capital structural funding components. Thus, the companies may be configured to fit the investor profile in a manner which is consistent with the size of the investment. The companies, in addition, seek significant funding from government procurement sources at both the State and Federal level, for the expansion of broadband infrastructure into said areas which are designated as unserved for broadband. #urbroadband
All offerings may be viewed at
www.urbroadband.com
. All offerings are for JOBS Act securities projects for carrier-neutral white space technology infrastructure-only projects for rural America. All existing companies for offerings have a Form Regulation D, JOBS Act, registration made with the United States Securities and Exchange Commission, and all such offerings are made pursuant to Rule 506 JOBS Act regulations. Accredited investors only. Accreditation accomplished by Crowdentials, Inc. All offerings are made by the Issuer, Tony Ramos, and there are no brokers, dealers, agents or selling agents of any kind on the projects. All investments are made for the purposes of investment only, and there are no sales commissions related to the sale of these offerings made or charged by or to anyone. Offers are made solely for the purposes of providing investor opportunities and the Issuer, or any of the offering companies do not provide any type of advice, accounting, investing, legal, strategic or otherwise. A copy of our offering circular and Private Placement Memorandum is available to accredited investors, or to their representatives, upon request. For further information, please
contact us
.